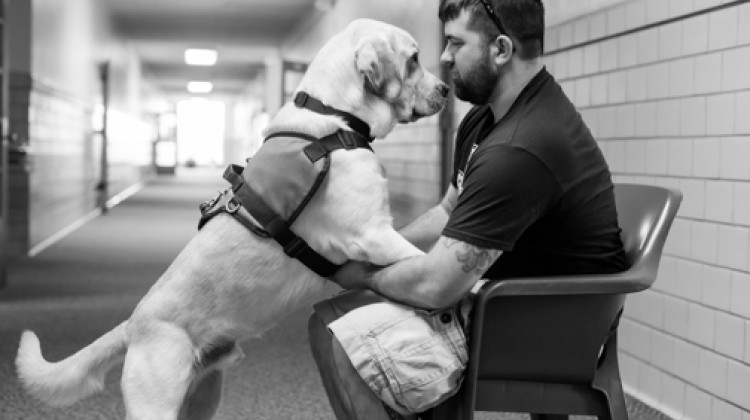 The Indiana Canine Assistance Network will use a $25,000 donation to provide two Indiana veterans with their own dogs.
ICAN Vice President of Programs Sean Diamond said highly trained shelter dogs provide tasks for those veterans living with combat-related challenges.
"It's a bit like saving each other. A few people told me that," Diamond said. "They come together throughout the training and build that trust and partnership."
The financial donation is from the American Legion, Indiana Department.
The Legion's support follows ICAN's merger with Our Turn to Serve, a Fort Wayne nonprofit that provides service dogs to veterans.
As part of the recent merger, ICAN will adopt Our Turn to Serve's shelter dog training process for veteran placements.
ICAN will review the dog's medical history, age, temperament, and physical traits before accepting the dog into the training program.
In addition to serving veterans, ICAN places service dogs at Hoosiers who need assistance with mobility, diabetes, autism, and more.
ICAN has 120 active service dog partnerships throughout Indiana – 7% of them are partnered with veterans.

Contact WFYI Morning Edition presenter and reporter Taylor Bennett at [email protected] Follow on Twitter: @TaylorB2213.