LLooking to pamper your pet? Our furry, scaly and feathered friends give us so much every day and it's nice to spoil them with treats from local pet stores! Local stores often carry a fun selection of unique items not found anywhere else, including freshly made dog treats! Whether you need a new plant for your chameleon, wet food for your cat, dog toys or a leash for your ferret, you can find it at one of these Thurston County pet stores.
pet works
407 4th Avenue E, Olympia
360.489.0134
pet works is a pet store in Olympia that welcomes all types of creatures, including cats, dogs, birds, and fish. They carry popular brands of dog and cat food, as well as all the supplies you need to house your birds, fish, or other small animals. You can buy online and pick up in store.
mud bay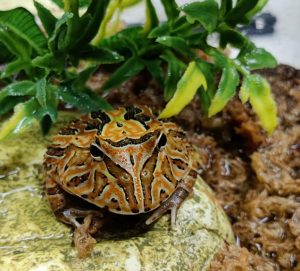 8909 Martin Road E, Lacey
360.459.9200
5500 Corporate Center Lane SE, Lacey
360.810.8880
2410 Harrison Avenue NW, Olympia
360.352.4700
704 Trosper Road SW, Tumwater
360.810.8582
mud bay was launched right here in Thurston County and has four locations to serve you and your best friend! If you are looking for a wide selection of natural dog and cat food, this is a good place to visit. They also have many unique toys and treats for your dog and cat. You can probably even find a treat for a dog that seems to be allergic to everything, as it contains a lot of ingredients and new protein elements.
Fluffy & Floyd Pet Supplies
5211 Capitol Boulevard SE, Tumwater
360.584.9500
Do you have an active dog? Fluffy & Floyd Pet Supplies is a pet store in Tumwater. They have food, beds and all the necessary supplies. What makes them different is that they also carry a lot of dog sports equipment – from balance bones to all sorts of toys – it's a great place to go for the dog that likes to keep moving. They also have some great Seahawk merchandise, including dog jerseys, for dogs that like to get in on the action on game day.
Saddlery room too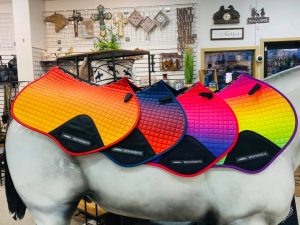 201 Lee Street SW, Tumwater
360.357.4268
Saddlery room too is a horse-centric pet shop in Tumwater. They have great gifts for horse lovers, including Breyer Horses and Trail of Painted Ponies, and everything you might need for your horse in terms of tack, treats, and treatments! And if you need a heavy-duty coat for your farm dog, this is the place to go!
Animology
3415 Pacific Ave SE, Olympia
360.956.9797
Animology, formerly West Coast K9, is a pet store in Olympia that is also a grooming shop. They have a variety of toys and treats from all your favorite brands for dogs, cats and small animals.
Anse Compagnon
6644 Sexton Dr NW, Olympia
360.915.7394
Anse Compagnon is one of those fun little local pet shops in Olympia that is full of everything! Come here to get your gardening supplies while picking up treats for dog or cat food. Do you have chickens? You can get your chicken food at the same time! Worth checking out for those of us with a house full of pets.
Kiperts Korner Feed
8439 Old Route 99 SE, Tumwater
360.352.3309
If you need hay for your horse or rabbit and part of your trailer, Food Kiperts Korner is a one stop shop for you. Their pet store in Tumwater is small in square footage but packed with product. Find horse and goat licks, dog treats, toys and other items, and some brands of food.