By Leila Merrill
LACONA, Iowa — A nonprofit organization provides service dogs to first responders, correctional officers, 911 dispatchers, military veterans, and personnel in emergency services and intensive care units.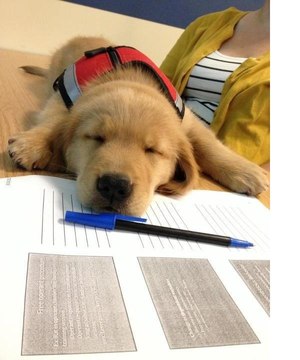 Comfort of heroes, which offers online mental health services to support first responders and veterans, encourages these groups to request a trained service dog. Service dogs and therapy dogs can help people who have experienced trauma and stress.
All costs will be covered, including dog training.
Mike Crowe, CEO and Founder of Comfort of heroessaid in a press release that the nonprofit set up the project because of the high demand for service dogs.
People can nominate themselves or others for one of four free service dogs.
Applications must be submitted by June 15.
To apply, send a service animal request, a brief statement of why the potential recipient deserves the service dog, and the potential winner's contact information to [email protected] with the subject "Service Animal Request ". Applications can also be mailed to PO Box 213, Lacona, IA 50139 or by calling 844-443-7671.
The winners will be announced by the end of the month and will be announced on the association website.
---

Read more
Therapy Dogs: The Next Step to Improving Firefighter Wellness Programs
Dogs have a long history of helping firefighters; now they are expanding their role to provide physical and mental health benefits
---